Stay Fresh, Stay Radiant.
Revolutionary device for microdermabrasion treatment. Brilliant results at home just like professional treatments.

Deeply Exfoliates

Removes Impurities

Removes Blackhead

Helps reduce acne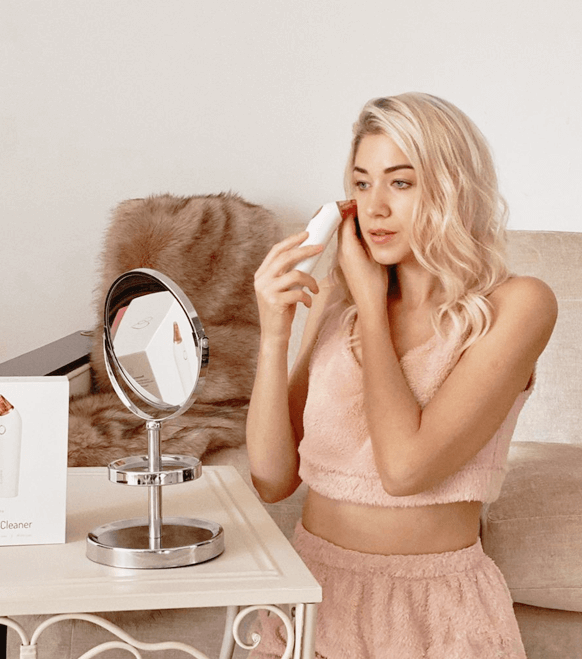 Exfoliation Wonders
Exfoliates away dead, dull cells from skin surface to stimulate new cell growth for healthy, glowing skin.

Suction Strength
Suction increases circulation, triggering the skin's natural healing process for firmer, fresher and radiant skin.
Effective Absorption
By removing the top layer of dead skin cells, skin care products can penetrate 20X deeper, maximizing its benefits.
WHAT WOMEN
THINK ABOUT IT
99 %
Noticed better absorption with their skincare products
96 %
Felt their skin was softer and smoother
94 %
Felt skin was healthier with regular use
92 %
Felt more confident in their skin
Skin away your day
Get Cleaner, Healthier skin in minutes
Use the suction to exfoliate and remove impurities that can clog pares.
Use IPL Therapy to work deep in the skin to combat uneven skin tone and stimulate new collagen formation.

IPL treatment
Blue light helps to tighten your pores and revitalize your skin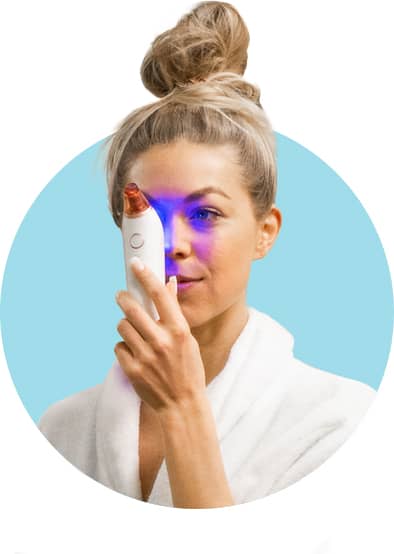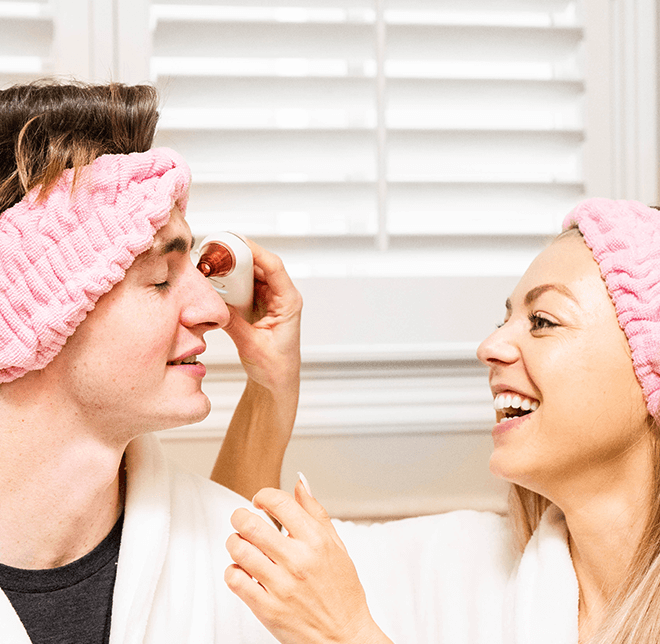 Suitable For Men
It's so easy, it works well on men's skin too!

Suitable For Any Type Of Skin
Perfect for all skin types
Proven Results
Effective results to stay fresh and radiant
Indulge In Your Personal Home Spa Treatment
Detoxify and Cleanse For Dewy, Glowing Skin

Unclog Pores

Deep Clean

Detoxify

Hydrate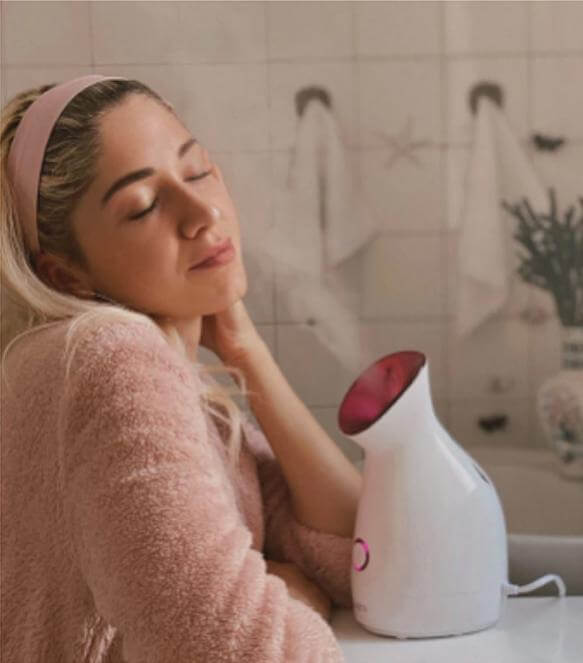 Dewy Glow
The perfect home spa treatment for softer, brighter looking skin.

Detoxify and Cleanse Skin
Opens the pores for a deep clean, effectively removing toxin and impurities. 
Perfect Relaxation
Wind down after a hard day's work and give your skin the pampering it deserves.
What Women
THINK ABOUT IT
99 %
felt skin more detoxified and cleansed
96 %
felt skin hydrated and softer
94 %
felt face more receptive to skincare products
92 %
experienced less breakouts
Be Inspired By How You Can Get Dewy, Glowing Skin
• Hydrates & Softens Skin
• Prep Your Skin For Masks, Serums & Treatments
• Steams away impurities & leaves skin feeling refreshed and renewed .
• Use with essential oils for a therapeutic experience

Essential Oils
Enhance your steam with essential oil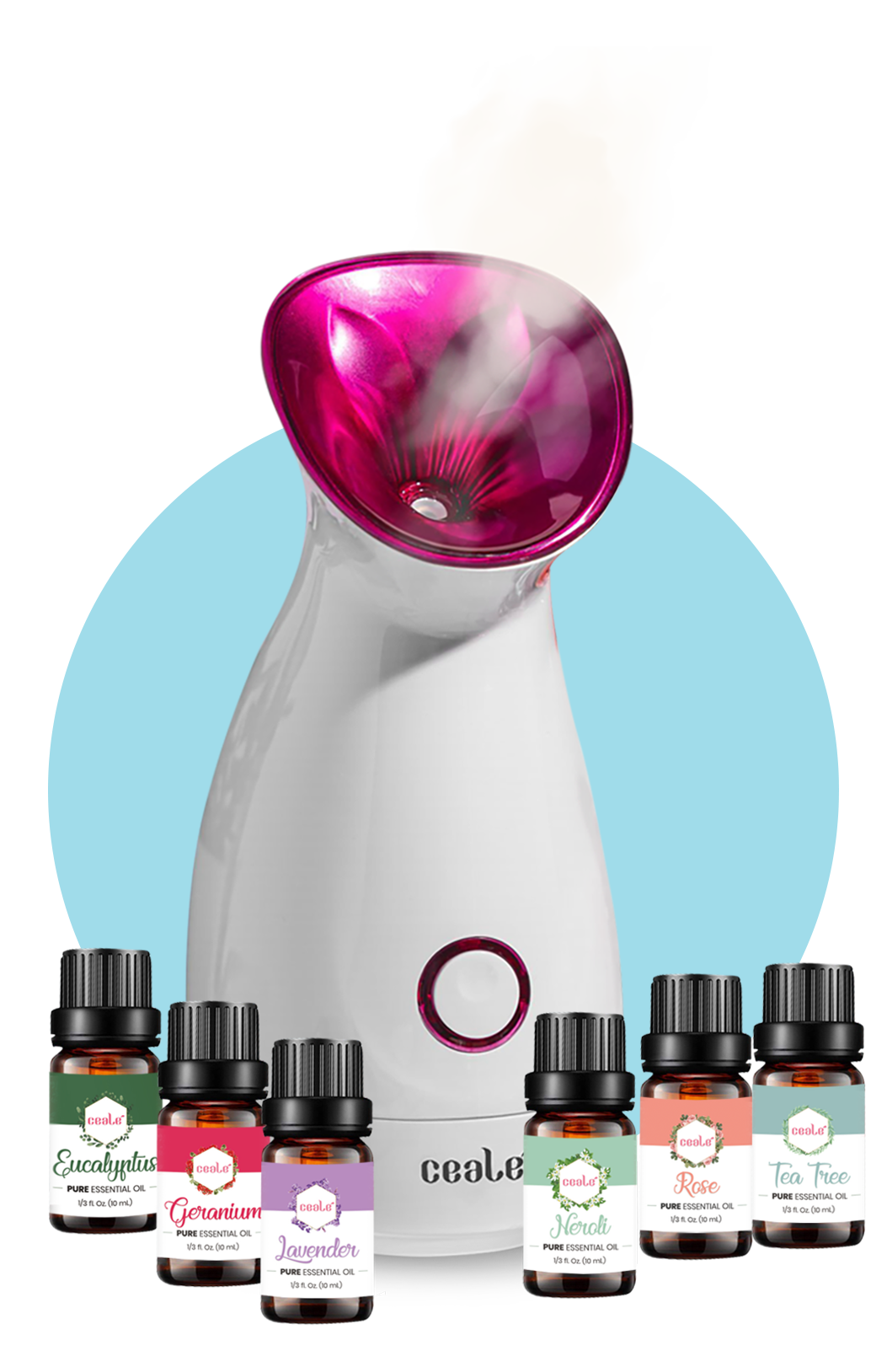 Give Your Skin The Deep Pore Cleanse It Desperately Needs
What our beauty lovers think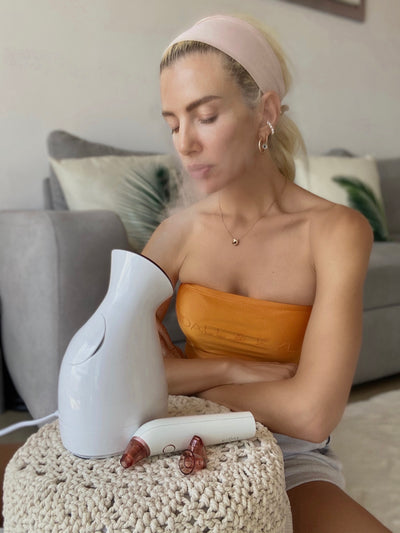 Katherine B, Austin-Texas
Lovely skincare routine
"I love coming home after a hard day's work and unwinding by pampering my skin."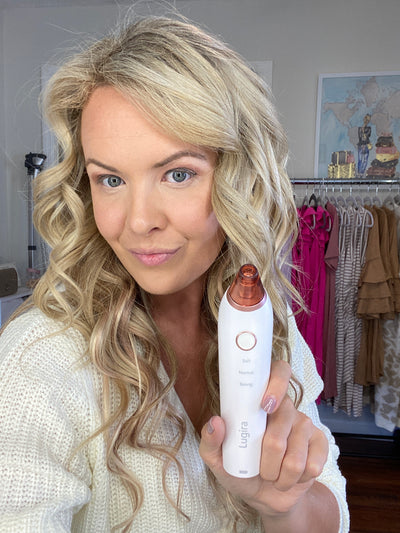 Karly - Austin - Texas
Best microdermabrasion tool
''It's like 2 great things for the price of one. The best of Microdermabrasion and IPL therapy in one device!'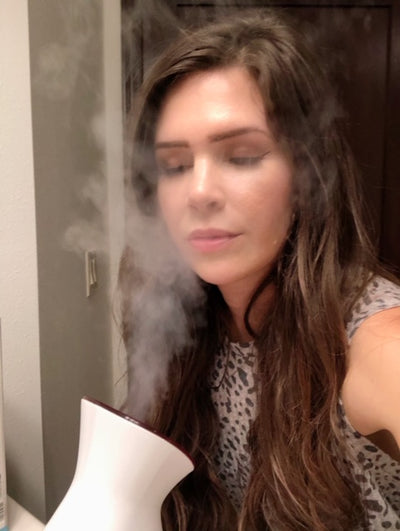 Samantha B - Berryville - Arkansas
Best spa at home
"The best part? Being able to do it in the comfort of my own home. It's like having a spa every day!"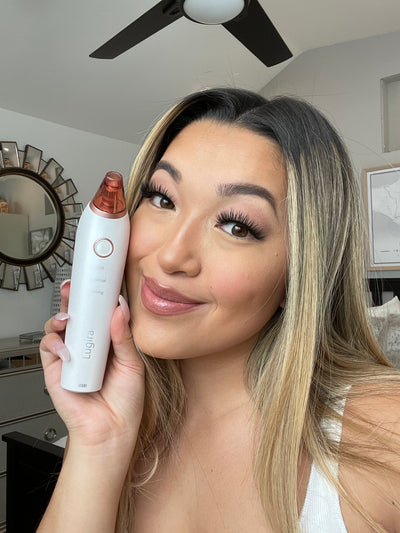 Cecilia L - San Antonio - Texas
Fresh skin
"Staying fresh and radiant from the comfort of my own home. That's real beauty too."